---
---
Hi. I'm Molly, it is my joy to help you get the best skin of your life no matter what skin issues you face (pun intended).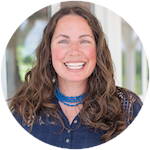 This page is just a stepping stone to amazing skin.
WE HAVE REMEDIES FOR EVERYONE.

If you know what you are looking for, click the images below accordingly.
NOT QUITE SURE? Scroll down or click here.
---
With our 30 day money-back guarantee, you have nothing to lose but DULL, AGING, AND irritated skin (and toxic ingredients).
---
GOT QUESTIONS?
WE'VE GOT SOLUTIONS.
To get where you need to go, click on the categories that best fit what you are looking for.

THESE CAN BE TOUGH YEARS.
GIVE YOURSELF A RECIPE (or formula) FOR SUCCESS.
We have products to help you with the following:
You and your skin are not on good terms.

You are young and want to take preventive measures to ensure clear skin when those hormones hit.

You skin isn't bad, perhaps just the occasional pimple, but you want something to help you get great skin.
---

YOU'VE STRUGGLED. YOU'RE TIRED OF IT. THAT ENDS HERE.

Bloom is your answer if:
Your eczema is occasional or you've just had it with the itching.

Your acne is unbearable or you get a pimple every now and then.

Your acne is hormonal.

You are struggling with yeast infection, staph, or a wound getting a bit red around the edges.
---

YOU DON'T HAVE TO LIVE WITH DULL AND AGING SKIN ANYMORE.

Does your skin look:
Dull. It just seems to have lost it's luster.

Older than you think it should.

Parched. Perhaps, it feels like a desert?

Like it needs a gym membership, a raw juice detox, and a month by the sea? Our plan is much easier.
---
SAY GOODBYE TO DRY SKIN. FOREVER.

If you're dry from your head to your toes, we've got you covered (pun intended).
We've got relief for:
Hands. Your current hand cream will be sad, but your hand will be SO happy.
Dry skin from soapy cleansers. They strip the skin of important oils. NOURISH keeps these oils right where you want them.
Body. We don't bandaid the problem. Get truly hydrated.
Scalp. Don't settle for itchy scalp and dandruff. NOURISH is great for that.
Moderate Burns. Soothes burns from sun, wind, and heat.
Razor burns. Use NOURISH as a healthy and hydrating alternative to shave gel. Oh yeah.
A stressful day. Our cozy robe can help ease your daily stresses; no really, it's so comfortable.
---

WEDDING SKIN BEGINS WHEN YOU BUY THE DRESS.

Your wedding is an incredible day. Maybe you've dreamed about it your whole life.
We want to help you shine (or rather, glow) on your wedding day and beyond.
Is this you?
If you struggle with skin irritations, relief is just a few clicks (and a UPS truck) away.

Maybe you just want a great foundation of healthy skin. Now is a great time. Get glowing.
---

YOU LOVE THEM. WELCOME TO SKIN CARE THAT LOVES THEM TOO.

Often we aren't even aware of how toxic lotions and cleansers are for children.
Our products are super duper safe; you can even eat it!
NOURISHbaby washes, hydrates while protecting little bums from diaper rash, and wraps your child in healthy goodness.
---
SO, THERE YOU GO.
PICK ONE AND LEARN HOW TO GET GREAT SKIN.
You'll learn all you want (and, perhaps more) on those pages.
Looking for our homepage? You will find that here .